Role of a sales manager in increasing income of a fitness club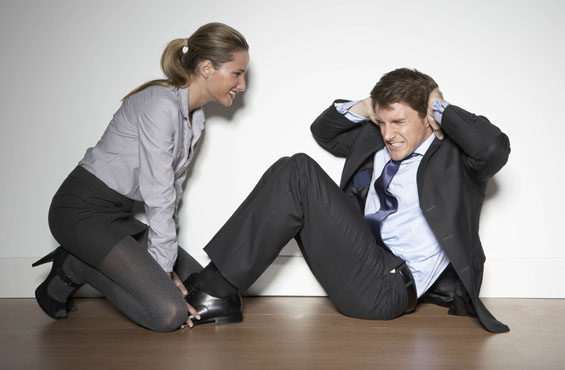 It is a common situation for many fitness clubs, when the owner, after opening his/her pet project and creating a certain customer base (somewhat of regular customers), begins to act depending on the circumstances: some customers come, grosses are enough to pay rent, taxes and wages for the personnel, even a little remains to himself/herself. Service promotion works step-by-step, there are advertisements in mass media, sometimes there are videos on TV about club services, also information about services is broadcasted by radio, there are even several outdoor advertisements in the city – all this in total attracts new customers, but the customer base does not increase, as customers do not stay in this club for long, they just leave.
And such a fitness club operates till competitors appear that use modern technology, as well as a variety of methods to increase sales and advertising to attract customers to the fullest degree. Then quite inevitable situation happens in life of a club – instructors, clients begin to go to competitors, which leads to a large decrease in profit. This can be avoided if you properly deal with all business processes and keep firmly in mind that there are two states commonly found in business – prosperity or decay.
It is impossible to exist within framework of past periods, consumer market of fitness services puts forward new conditions, therefore, fitness clubs have to work continuously on improving their profitability and fundamental character. Clubs should develop systematically and methodically, find new technologies to increase profitability ("secrets", methods, and "features"), reduce costs, increase and implement a variety of new services, motivate customers, motivate their employees, etc.
Increase in profit of a fitness club depends largely on a competent sales manager, and in ever-increasing competition, his/her role is growing a good deal. No advertising promotion will bring club as many clients, and, therefore, money, as relationship managers or sellers of services will.
Sales manager must be fairly proficient in psychology of communication with customers, as he/she should quickly prejudge level of guest's interest in physical activities, work out his/her willingness to buy service in advance. At the same time, in the course of conversation, quickly to adjust his/her behavior and generate his/her presentation, focusing the guest exactly on the area of fitness club activity, which will encourage him/her to buy a fitness club card.